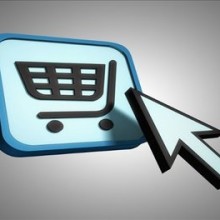 November 29, 2013
Black Friday Shopping
So, this year, you have decided that your Black Friday shopping spree will not include overnight camping at BestBuy or trying to find a parking space in the neighborhood adjacent to the outlet mall. You are going to shop your favorite websites and have all your items shipped directly to your front door.
That is probably a good call – I hope your chances of getting hurt in a Black Friday stampede are virtually nil if you are shopping from the comfort of your own home.
But, how safe are you when shopping online? Perhaps you won't get your car rammed by a shopping cart, but what about your privacy? Maybe you won't lose your purse or have your pocket picked, but can you put a price on having someone steal you banking information and emptying your bank account? Or, how damaging is it to have your identity stolen online?
There are some things you can do to protect yourself when you begin the Black Friday e-shopping spree. Here are some tips provided by PCWorld:
·         Keep your browser updated
·         Install malware-protection software
·         Buy from reputable online stores and sellers
·         Look for the address-bar padlock symbol
·         Give out as little information as possible
·         Never give out your credit card number over email
·         Use online payment services such as PayPal
·         If shopping on a mobile device, stick to apps you know
·         Know your rights
·         Use common sense
If a deal online seems too good to be true, it probably is.
If anything seems suspicious—for instance, if a retailer refuses to provide details on a product or avoids answering billing questions—the best practice is to avoid it and shop with a tried-and-true online retailer instead.
Additionally, you should never feel pressured to give out personal information. If a retailer is requesting something from you that makes you uncomfortable, it's probably time to take your business elsewhere. Hope you have a safe and fun shopping experience this year wherever it takes you!